Five of the most contested races involve an incumbent who sits on the Senate Banking Committee, and a sixth race — for the Arizona seat being vacated by Republican Jeff Flake — includes a Democrat with industry support for her financial services positions in the House.
In three of the six races, the Democratic incumbents have touted their moderate views and support for the recent bill rolling back certain provisions of the Dodd-Frank Act, which became law in May. All three of those Democrats — Jon Tester of Montana, Heidi Heitkamp of North Dakota and Joe Donnelly of Indiana — are
fighting to keep their seats
in states that President Trump won in 2016.
The Cook Political Report currently calls the North Dakota and Indiana races toss-ups, but is more favorable to Tester in Montana.
These races are key for bankers to watch. Tester, Heitkamp and Donnelly spent years negotiating a regulatory relief compromise with Banking Committee Chairman Mike Crapo, R-Idaho.
Geoffrey Skelley, associate editor of Sabato's Crystal Ball, an elections newsletter published by the University of Virginia's Center for Politics, said that those seats are "going to be tough to hold" but that "historically, the nonpresidential party incumbents have done a very good job in re-election."
While he does not see the support from moderate Democrats on the regulatory relief bill as having much of an impact on their elections, he did say the incumbents could sell it as showing willingness to work across the aisle.
"That legislation could be used as an example of bipartisan policy, common-sense legislation," Skelley said.
Brandon Barford, a partner at Beacon Policy Advisors, said banks' support for incumbents will largely depend on the regions they represent.
"Usually if a member is reasonably cooperative, you'd rather have the devil you know than the devil you don't," Barford said.
But for the biggest banks that tend to dominate coastal states, Barford said, they "wouldn't be too sad to see those incumbents go," particularly if they have been critical of the banking industry.
Here is a breakdown of the six Senate races for bankers to watch:
Montana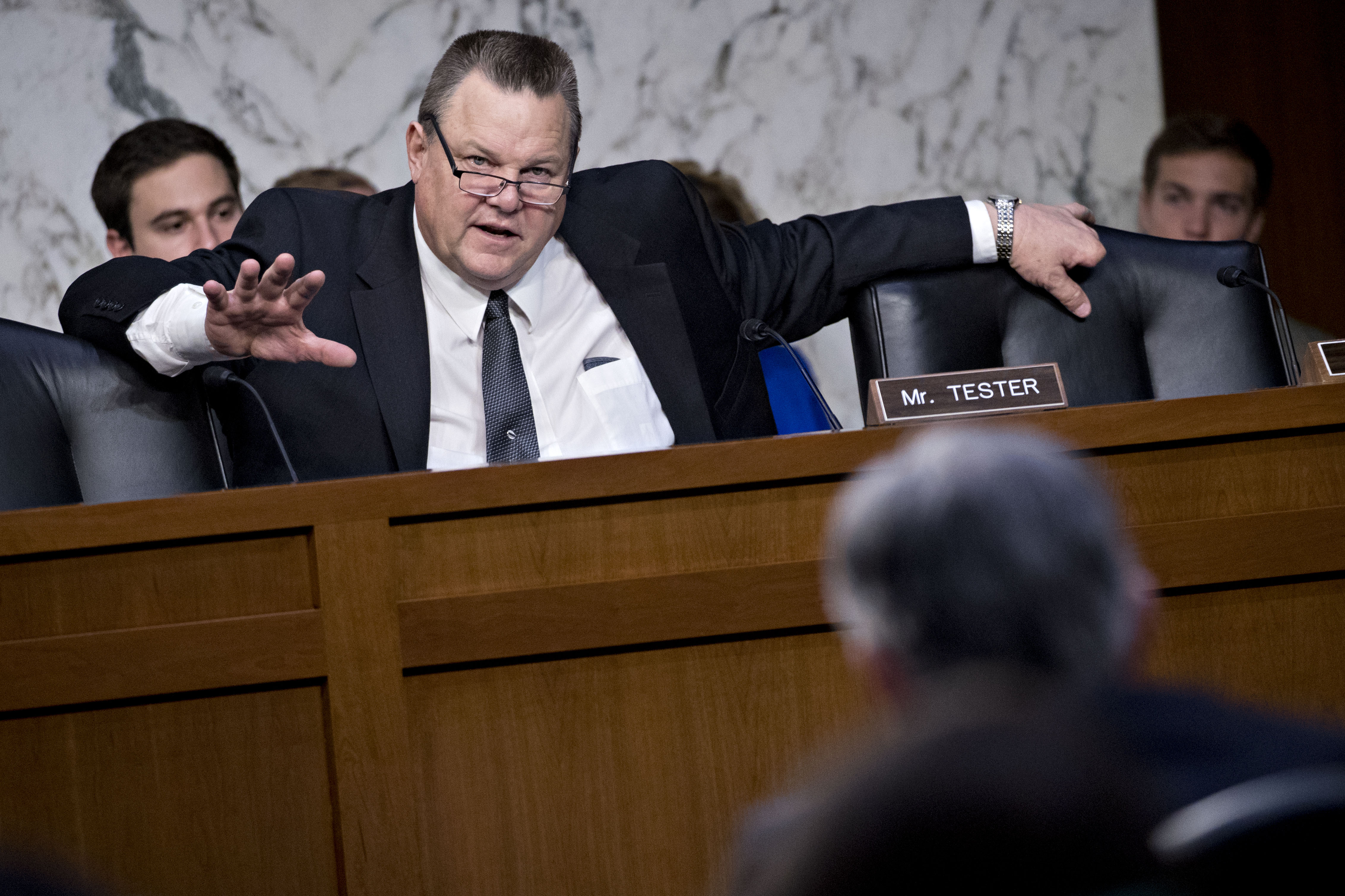 Tester is defending his seat as a moderate Democrat in a state that Trump won by a sizable margin in 2016. He is running against Matt Rosendale, a state auditor who describes himself on his campaign website as a "Trump conservative, straight shooter, and a fighter for Montana."
Rosendale has several high-profile endorsements, including Sens. Rand Paul, R-Ky., Ted Cruz, R-Texas, and Mike Lee, R-Utah. But the race is being labeled "Likely D" by the Cook Political Report. In addition to compromising with Republicans on bank regulatory issues, Tester has also been willing to support several of Trump's appointees.
Tester's support for banking industry causes did not start with the recent legislative debate over rolling back Dodd-Frank. In 2011, he spearheaded legislation to delay a Dodd-Frank provision — known as the Durbin amendment — that imposed a cap on debit swipe fees.
Tester more recently sided with fellow Democrats when they criticized Kathy Kraninger, the Trump administration's nominee to run the Consumer Financial Protection Bureau, for not being direct enough in answering senators' questions
at her confirmation hearing
. "You are going to be the head of this agency, your recommendations are going to count for something, so it would be really helpful for me to know where you're at," he said the hearing.
But bankers seem to approve of Tester. He was the first senator the American Bankers Association
endorsed
in its television advertisements for the upcoming midterms. And he's the
first Democrat
to get an endorsement from the super-PAC Friends of Traditional Banking.
North Dakota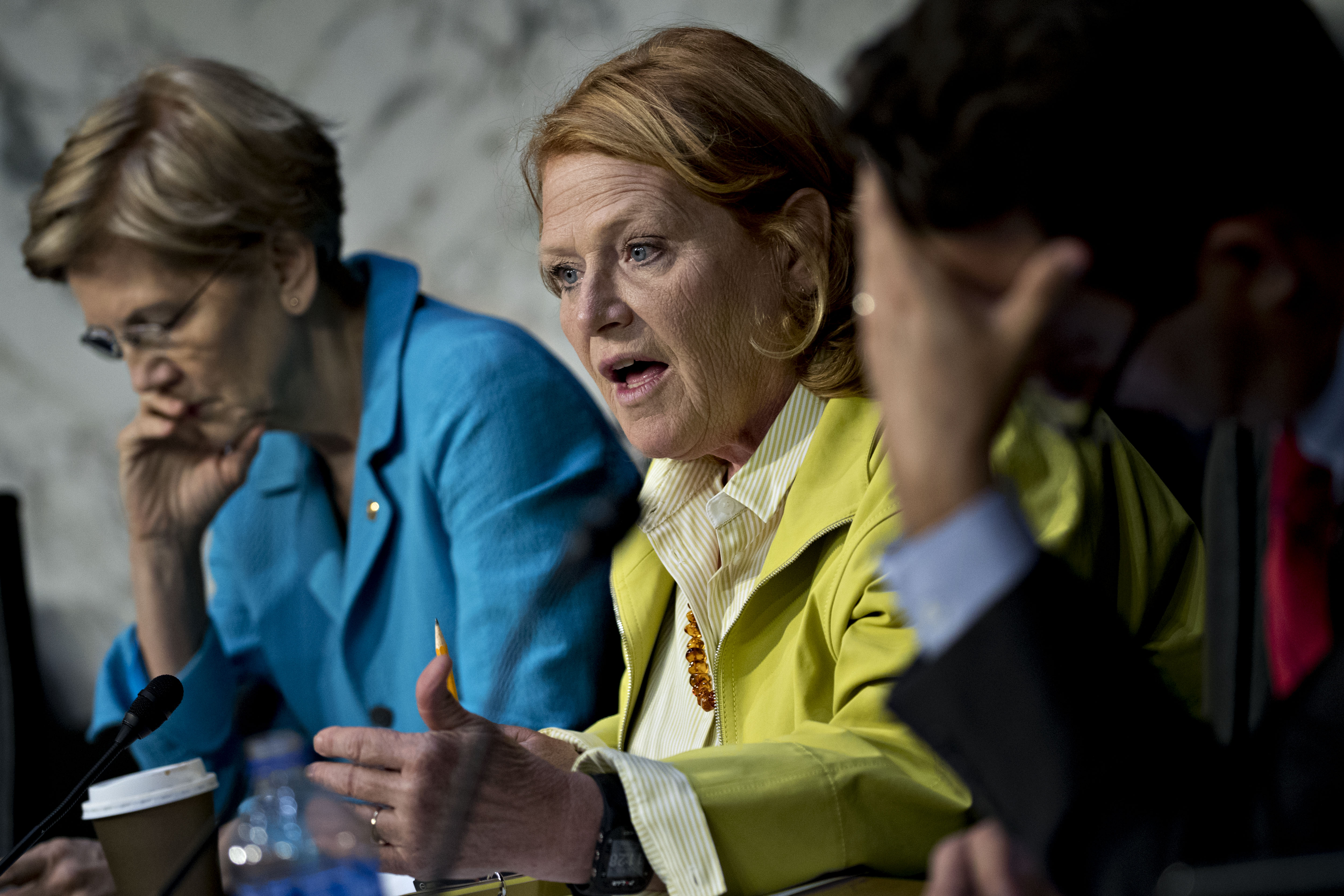 Heitkamp faces a tough re-election campaign in North Dakota, another state Trump took easily.
She was another key Democratic supporter of Crapo's reg relief bill and was notably the only Democratic senator to
attend the White House ceremony
in which Trump signed the bill into law in May.
Vice President Mike Pence was on the campaign trail in North Dakota recently to support her Republican opponent, Rep. Kevin Cramer. But Trump has been hesitant to criticize the moderate senator, likely in the hope that she will support his legislative goals. Her name was also floated as a possible agriculture secretary in the Trump administration.
Heitkamp appeared to get an unlikely reprieve when the conservative billionaire Koch brothers reportedly said they were not endorsing Cramer in the race. (Americans for Prosperity, which is funded by the Koch brothers, had previously thanked Heitkamp for supporting reg relief.)
Meanwhile, although many of the Senate's Democrats who supported the regulatory relief package warned Republicans that further regulatory relief measures would likely be a dead end, Heitkamp seemed open to voting for the third iteration of the Jumpstart Our Business Startups Act, or JOBS Act 3.0, which is mostly focused on capital markets but includes some banking provisions.
"It's encouraging to see an overwhelming bipartisan package of financial reform bills come out of the House, and I intend to fully review it," Heitkamp said in a statement after the JOBS Act 3.0 passed the House easily.