Remaking the FDIC by ripping up the rules
Jelena McWilliams knows the value of the FDIC's role in a way most other Americans do not. Now she's in charge as it grapples with difficult questions and sets out to reshape the industry.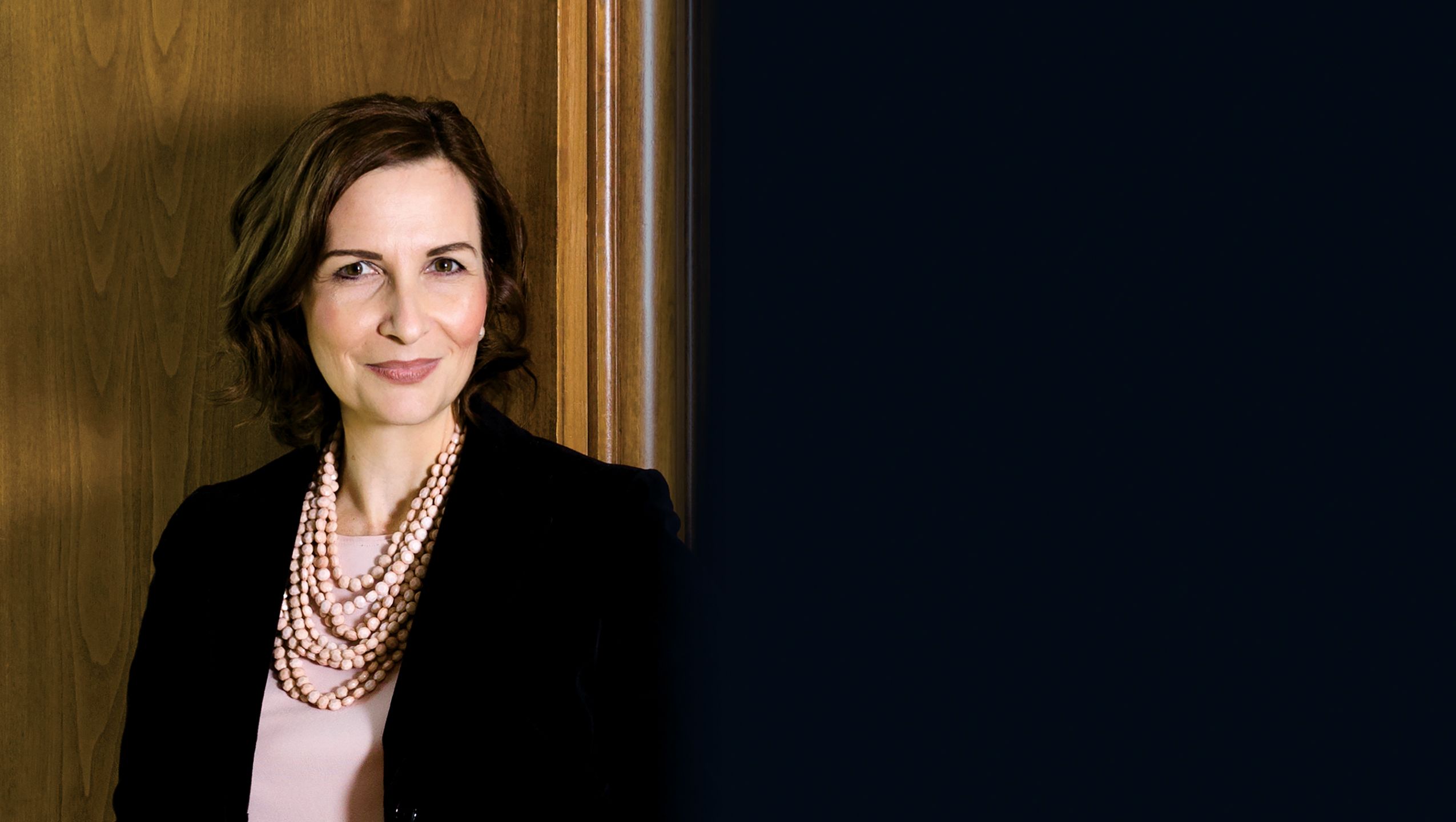 By Rachel Witkowski
On Jelena McWilliams' first day as chairman of the Federal Deposit Insurance Corp., she did two things that spoke volumes about her style — she brought in 256 homemade brownies and began asking questions.

She wanted the staff to start reviewing all guidance and any other communication issued to banks, then map out whatever is overlapping or burdensome.

"Sometimes it takes a person from the outside coming in and saying, 'Why should we do this a certain way or should we maybe change it?'" McWilliams said. "It's kind of peeling the layers to understand how we function as an agency, both inside the agency and also compared to the other financial regulators."

She is taking on a daunting task, considering that the FDIC is an 85-year-old agency directly overseeing about 4,000 financial institutions.

But those who know McWilliams say it is in her nature.

"Jelena is always busy and on the go but seems to handle everything with aplomb," said Samantha Pelosi, a former colleague of McWilliams at the Federal Reserve and now senior vice president of payments and innovation at the Bankers Association for Finance and Trade. "She doesn't shy away from a challenge."
An American experience
McWilliams, an immigrant from the former Yugoslavia, arrived in the United States on her 18th birthday as part of a high school exchange program with just $500.

She stayed here after the program ended and paid her way through undergrad at the University of California, Berkeley, by working nightshift at a Blockbuster video rental store, selling cars and peddling Cutco knives door to door.

"I remember switching my major from astrophysics to political science and mass communication. I was going to be an investigative journalist covering wars," McWilliams said.

But she took a turn toward politics — owing to the civil war that erupted in Yugoslavia after she had left the country.

"I realized while I was in my senior year of college that I should perhaps pursue law school and, over time, try to get involved in the political process and try to shape policy from within," she said.

Now she'll be doing that in a significant way — and at an agency where she knows the value of its role firsthand in a way most Americans do not.

During the Yugoslavian conflict, businesses and banks shut down. As a result, her family lost its life savings after a bank run.

"My dad was 68 years old at the time and he and my mom waited all night," she said. "And by the time their turn came to come to the teller window, the money was gone; there was no money left in the bank. And the bank did not have deposit insurance, which then forced my father to go to work as a day laborer… for something that was an equivalent of $5 or $6 a day.

"When you have that experience, it shapes how you look at deposit insurance and you don't take it for granted."

She's also seen up close the devastation of the financial crisis. Hired as a lawyer at the Federal Reserve in 2007, she was tasked with helping to craft rules to protect consumers in the aftermath of the housing collapse.

"We would get calls from the consumers on 'my husband lost his job and we are in the process of foreclosure' and something as dramatic as 'my husband, I am concerned he may take his life,'" she said. "You sit there and you take in these calls and . . . you realize the impact of financial regulation on consumers and how dramatic it can be and it affects people's lives."

The episode changed her outlook.

"That experience shaped me in a lot of ways as I was able to see firsthand how the Fed and the federal government were handling some of the responses to the financial crisis and the fallout for consumers," she said.
In person, McWilliams appears open, never hesitating to answer questions. She often adds personal stories, rare for financial regulators who are often perceived as guarded.

She's added some character to her office, which still has the heavy wood furniture used by her predecessor, Martin Gruenberg. She brought in two throw pillows with a fox stitched on them and a brightly colored ottoman she jokes she will use one day to kick up her feet and read a book.

For now, however, most of her reading involves bank regulations and reports from FDIC staff.

"I carry this job with me 24/7," she said. "Nothing that we do should be and can be taken lightly. We should be able to justify and validate what we're doing."

McWilliams' compassion and ability to work with people are what colleagues say make her stand out from many other regulators.

"Anyone who's met Jelena would say what is most impressive about her is not just that she's incredibly smart and hard working," said Benjamin Olson, a partner in the Washington office at Buckley Sandler who worked with McWilliams at the Fed, "it's the fact that Jelena is able to combine all of that with really exceptional interpersonal and communication skills."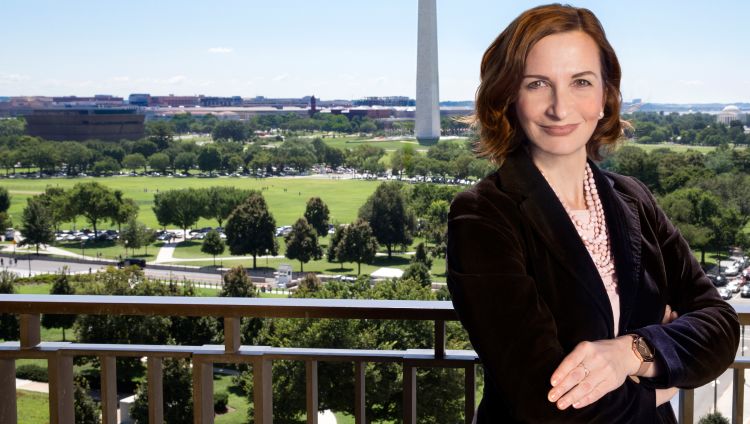 Rewriting the rules
She'll need those skills as she takes on some tough tasks, including rethinking which rules are outdated or repetitive, particularly for small banks that might have just one person dedicated to handling compliance.

The questions she wants to resolve for them: "Is there something that has superseded communication where that one person doesn't have to look at something from 1994 if it has been superseded by something from 2010? Can we streamline the way we regulate banks in a way that allows them more time to dedicate to their customers and to growing their business?"

On Sept. 10, the FDIC said it was seeking comment on which of the 664 letters it had sent to banks over the past 23 years can now be retired. The intent is to archive at least half of them.
McWilliams is also rethinking deposit insurance rules themselves, which have become labyrinthine over the years.

"I look at these rules and I think wow these are very complex," she said. "And then the natural next question is, is that right? Should the rules be this complex or can we make them simplified?"

She also wants to ramp up the FDIC's response time to approving deposit insurance for new bank formations after the agency has long been criticized for delaying the process in the decade following the financial crisis.

That includes having to decide whether commercial companies — in this case fintechs or potentially even technology giants like Amazon or Google — are allowed to buy industrial loan companies, which are supervised by the FDIC. It's an area that has consumed the agency in the past with fierce battles between WalMart and community bankers over the Bentonville, Ark.'s multiple applications.

More recently, Square pulled its application for an ILC, but says it will resubmit soon. Observers see a new fight brewing.

"I believe it's our job, given the statutory mandate we have, to move as quickly as we can on processing those applications," McWilliams said. "This goes both for banks and ILCs that may come to us looking for deposit insurance.

"I'm particularly concerned about the number and availability of banks in rural communities."


"You sit there and you take in these calls and . . . you realize the impact of financial regulation on consumers and how dramatic it can be and it affects people's lives."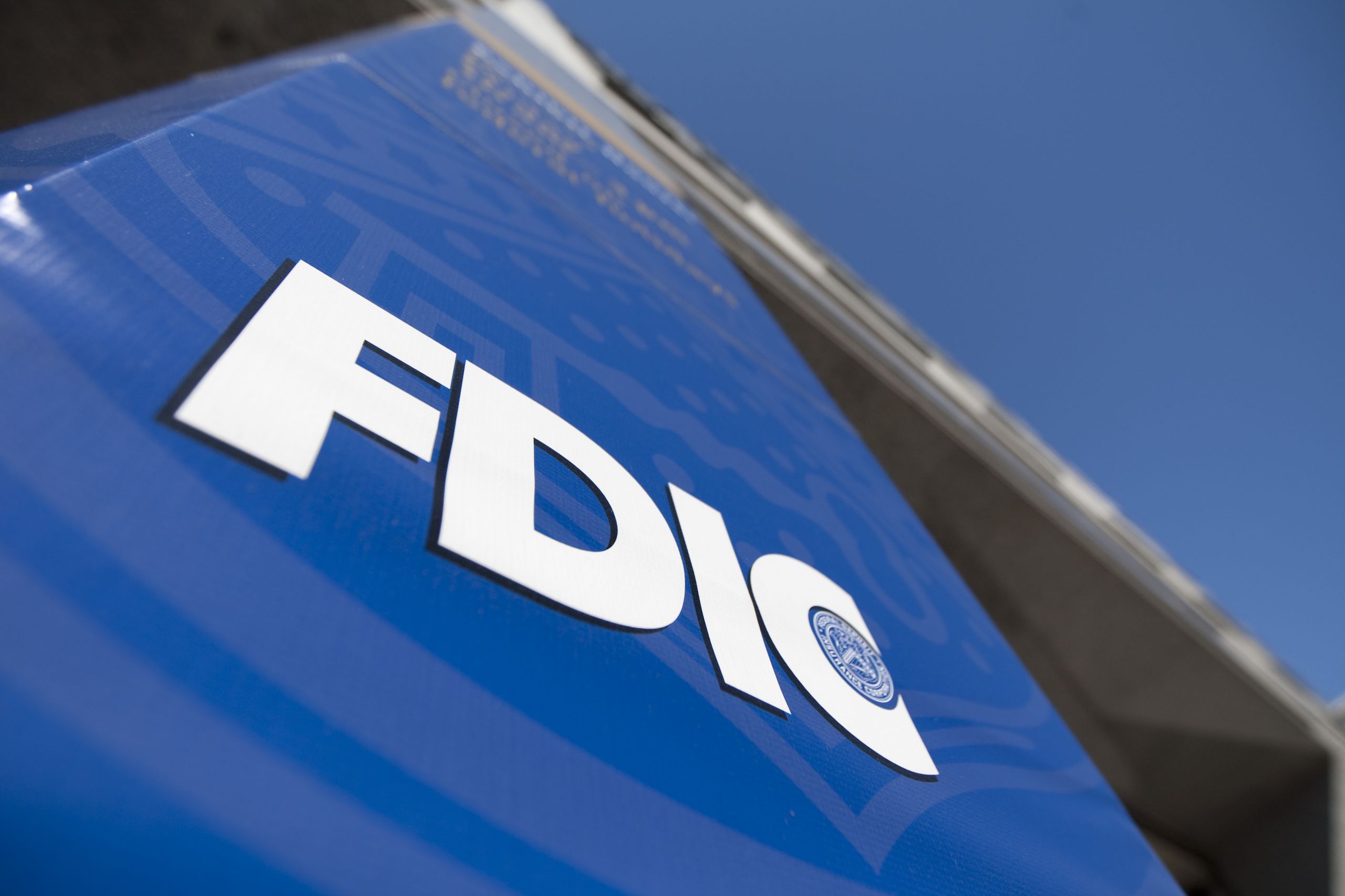 A wealth of experience
But she says her previous roles will help her be ready for the tasks ahead.

McWilliams has already served in a variety of jobs, including a securities lawyer in private practice, an attorney at the Fed, and later as a top Republican aide on the Senate Banking Committee.

"She just had a 'whatever it takes', nose to the grindstone" attitude, said Tim Harris, a partner at Morison & Foerster's Palo Alto office, who was a supervisor when McWilliams first started at the firm as a summer associate.

"I do not recall her ever saying 'no' to an assignment or the opportunity to sit in a conference room and get feedback on her writing," Harris recalled. "She's made a career out of learning."

After several years at Morrison & Foerster, McWilliams sought a transfer to Washington "because I really became interested in public policy and how laws are made," she said.

But she discovered the law firm only had a banking services practice in Washington. "Who wants to do that? I'm a securities lawyer – I'm cool!"

Instead, she took a job in the corporate practice at the Hogan Lovells office in Washington, where she stayed for two years doing similar securities work. Then in 2007, McWilliams, almost on a whim, applied for a government job online with the Federal Reserve in the consumer and community affairs division.

"Some of you know, the usajobs.gov is like a black hole. You send your resume in and nothing ever comes out on the other end," McWilliams said jokingly.

But when she submitted her resume on a Monday, she had an interview by that Friday and a soft offer the following Monday. "The Fed moved in a span of seven days — shocking," she said.
From banker to policymaker
That Fed job helped steer McWilliams to the Hill, where she first worked with former Sen. Olympia Snowe, R-Maine, implementing her amendments to the Dodd-Frank Act of 2010.

After Snowe retired in 2012, McWilliams said she had "a borderline chance encounter" on an elevator with the then-chief counsel of the Senate Banking Committee. That eventually led to her being hired as senior counsel for the panel under Sen. Richard Shelby, R-Ala., and then Sen. Mike Crapo, R-Idaho. She worked her way up to chief counsel and then deputy staff director on the committee.

"In those experiences, I was just able to oversee so many things that today I look at and are truly coming in handy," she said.

In 2017, Cincinnati-based Fifth Third Bancorp tapped McWilliams to become its chief legal officer and corporate secretary. McWilliams said she took the job because she had never worked at a bank before, despite all of her experience in bank regulation and policy.

Not long after joining Fifth Third, McWilliams — who was already favored by lawmakers on both sides of the aisle — got a call from the White House asking if she was interested in heading the FDIC after the first nominee, James Clinger, had withdrawn.

"I didn't hesitate. I said, yes, if I were fortunate enough to be nominated, I would love to serve," McWilliams said.

McWilliams was nominated in November and received bipartisan support when she was approved by the Senate in May, a feat for any nominee during the current intense political divide.

Her ability to reason with both sides will help in leading the FDIC through political and regulatory headwinds, colleagues said.

"Jelena has a breadth of experience that really puts her in a great position to lead the agency and see the issues from the perspectives of a variety of different stakeholders," said David Stein, of counsel at the law firm Covington, who worked with McWilliams at the Fed.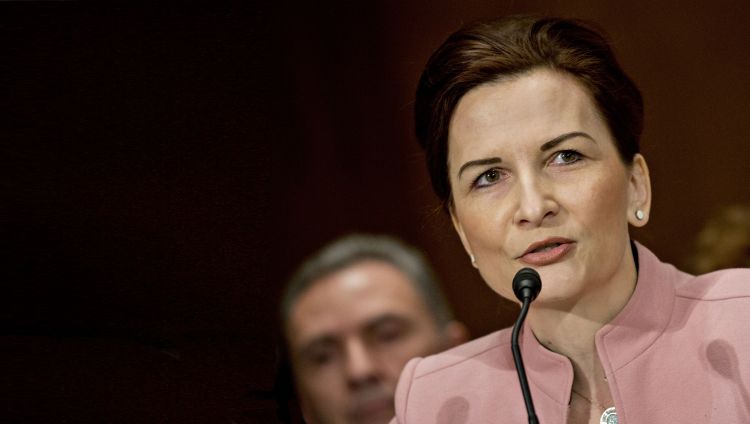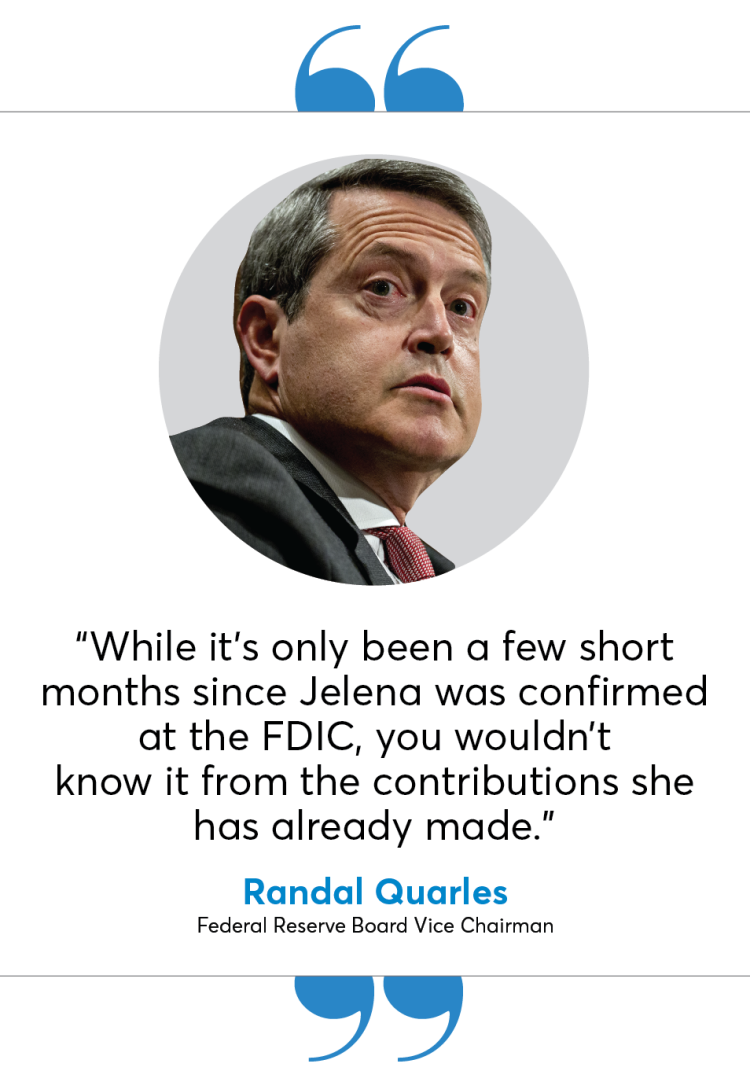 McWilliams has been able to hit the ground running at the FDIC partly because of her varied experience and her familiarity with some of the regulators she now works with directly.

"While it's only been a few short months since Jelena was confirmed at the FDIC, you wouldn't know it from the contributions she has already made," said Federal Reserve Board Vice Chairman Randal Quarles. "She is tireless and brings many valuable perspectives — from a regional lender, and Capitol Hill, as well as her training as a skilled lawyer — to the table."
Regulators are currently knee-deep in a rewrite of the Volcker Rule. They recently extended the comment period on a proposal to revamp the regulation, which bans banks from proprietary trading. The initial plan came out before McWilliams joined the FDIC, and she's already indicated she's taking a hard look at it.

"I am more than willing to take a look at everything we've done in the past and reassess where the agency," she told reporters at a briefing in August.
In the interview, when asked whether she identifies herself as a lawyer, a regulator or a policy expert, McWilliams said: "I do feel like a regulator."

But she added that the lawyer traits remain and always will.

"I probably drive my staff crazy because I have to edit everything," she said. "But when you've held a pen for so long it's impossible to just give up out of the blue."
Even personally, McWilliams tends toward challenges — such as bringing her parents to the U.S. to live with her; raising her 16-year-old daughter as a single mom; and taking in two rescued Jack Russell Terriers named Charlie and Laika.

Colleagues described McWilliams as having a close relationship with her daughter, saying the two are often together at workplace events.

"I talk to her about work all the time," McWilliams said of her daughter, noting a time she told her then-7-year-old about new credit card disclosures, known as the Schumer box, that she worked on at the Fed.

McWilliams said the advice she gives her daughter about tackling challenges is to exude confidence. It could well sum up her own mantra as she faces revamping the FDIC.

"Especially for a professional woman, you need to walk into every room like you own it," McWilliams said. "And if you don't know what you're doing, go figure it out. And deliver."

Photos: FDIC, Bloomberg News