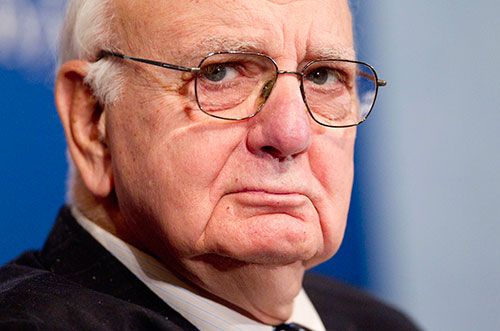 ---
Former Fed Chair Paul Volcker became the latest in a long line of policymakers to outline how they would choose to restructure the financial regulatory system in an effort to make it more efficient, saying "now is the time" to correct the Dodd-Frank Act's failure to simplify the system. Following are selected attempts and what they proposed.
(Image: Bloomberg News)
---
Franklin D. Roosevelt
Following the wreckage of the Great Depression, President Franklin D. Roosevelt asked the Brookings Institute to examine ways to improve the government. Among the recommendations was a suggestion that the Federal Deposit Insurance Corp. become the only regulator in charge of bank supervision. The plan would have eliminated the Office of the Comptroller of the Currency and stripped the Federal Reserve Board of direct oversight of banks.