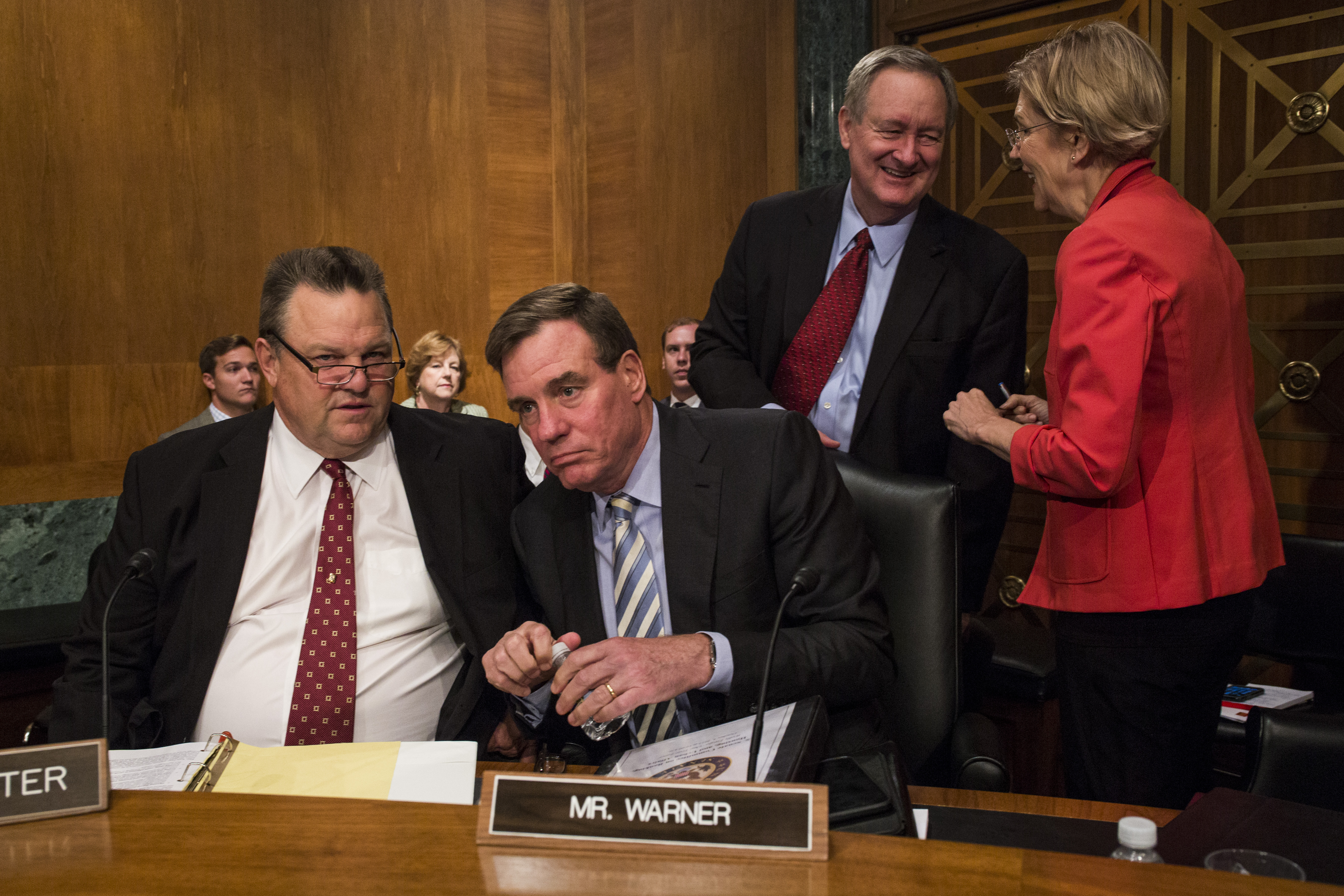 ---
Senate Banking Committee Chairman Mike Crapo cut a deal with moderate Democrats on Monday to amend the Dodd-Frank Act, the most significant change to the 2010 law since its passage.
With nine Democrats, including Sens. Jon Tester of Montana and Mark Warner of Virginia, and nine Republicans as co-sponsors, it likely has enough support to pass the Senate.
But the GOP are still hard at work trying to pass a tax reform bill and it's unclear how quickly Senate Majority Leader Mitch McConnell, R-Ky., will want to bring the legislation up for a vote.
The broad bipartisan support comes at a cost to financial institutions. The overall bill is modest, mostly benefiting community banks and credit unions, and it doesn't make any changes to the Consumer Financial Protection Bureau's structure or powers, as many banks and credit unions have sought. But it does include a number of narrower proposals that have received bipartisan support and taken together could be beneficial to many institutions.
Since its passage in 2010 Dodd-Frank has remained largely unchanged and regulators have spent the majority of the last seven years implementing the financial reform law. The deal reached on Monday will take steps to roll back parts of the law, which is now possible because President Trump will sign bills that ease regulation.
Despite passing a much further-reaching proposal to overhaul Dodd-Frank earlier this year, the House is likely to agree to the Senate deal. Because of filibuster rules and a narrow majority in the Senate, any changes to Dodd-Frank will need Democratic support.
Details of the bill
can be found here
, but arguably its biggest feature is that it would raise the systemic threshold to $250 billion of assets from its current $50 billion level. That will benefit dozens of banks - but leaves others out in the cold.
Following is a guide to who wins - and who loses - under the plan:
---
Winner: Senate Banking Committee Chairman Mike Crapo
The Idaho Republican has been pushing for a regulatory relief bill since taking the gavel at the Senate Banking Committee this year.

Crapo was negotiating with the panels' top Democrat, Sen. Sherrod Brown of Ohio, but those discussions broke down in recent weeks. However, moderate Democrats on the panel who have been negotiating with Republicans for three years on amending Dodd-Frank wanted to get a deal done to help community and regional banks.

For Crapo, the deal shows that he can work with Democrats in a bipartisan fashion while Congress largely remains as divided as ever. The effort could bode well for future legislation such as housing finance reform, which will be another massive undertaking for the committee.

"The bipartisan proposals on which we have agreed will significantly improve our financial regulatory framework and foster economic growth by right-sizing regulation, particularly for smaller financial institutions and community banks," Crapo said in a press release.