---
Tax hits, deposit wars, paydown blues: A 4Q preview
The next bank earnings season (Didn't we just finish the last one?) will kick off on Jan. 12, when Wells Fargo and JPMorgan Chase are set to report fourth-quarter results.

Fourth-quarter reports can be noisy as companies throw in special items and charges to close the books on the year, and by mid-January, once the calendar has turned over, those reports often seem anticlimactic. However, they sum up the previous 12 months, and, more importantly, often provide chief executives with a platform to share their forecasts for the new year during conference calls with analysts.

At a Goldman Sachs financial services conference this week in New York, top executives of the big banks gave a peek at what's on their mind and what's in store for the current quarter and in 2018. If anything, it seems like 2018 will be a lot like 2017 — but on steroids.

Credit cards and other consumer lending will stay hot, competition for deposits on the retail side will be fierce, commercial lending could remain rocky if and until it improves, and the short-term and long-term impacts of tax reform and other policy reforms will be debated for months.

Tax reform could prompt some one-time bites — ouch to the possible $20 billion at Citigroup — and its impact on loan growth in 2018 will be mild or muted, depending on whom you ask. Interest rates rates are expected to rise, but so, too, might deposit costs as consumer lenders fund growth and VIP customers (businesses and wealthy clients) shop more aggressively for optimal rates. Trading revenue and loan paydowns will be wild cards.

Looks like a fun year lies ahead.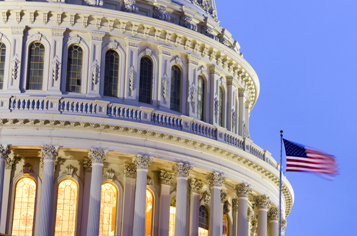 ---
Tax reform: The Good, the bad, the ugly
Citigroup, JPMorgan Chase and Capital One Financial warned that tax reform could cost it billions of dollars in one-time charges.
Citi grabbed headlines when it said it would have to take a noncash charge to earnings of about $20 billion if the Senate bill becomes law. Most of the hit would be a writedown of the value of its deferred tax assets, and about $3 billion to $4 billion would come from taxes on repatriated foreign earnings. The $20 billion figure was $5 billion higher than its estimate in July.
JPMorgan predicted a charge of about $2 billion largely tied to taxes on foreign earnings, and Capital One said it would expect to pay $1.8 billion on an adjustment to its deferred tax assets.
Meanwhile, bank chiefs debated
how much of an impact the congressional tax legislation would have on loan demand.
Provisions in the tax bill to enhance the deduction for capital expenditures would likely encourage companies to invest and borrow more, PNC Financial Services Group CEO William Demchak said, but it's "wildly optimistic" to assume that companies are simply standing on the sidelines, waiting for Congress to act before they decide to do so.
"For me to say, yes, that's true, then I'd also have to say that I think [gross domestic product] is going to be 5% next year, and I don't think that's going to be the case," Demchak said.
Others were more upbeat. "I think it'll unleash activity, no question," said Brian Moynihan, CEO of Bank of America.